A recent post on Think Progress caught my eye, both for its title and its content: This Is The Dystopian World We Are Leaving For Today's Teenagers.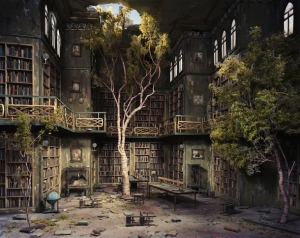 Brilliant title, of course, since today's teens are devouring dystopian fiction like The Hunger Games and Divergent in print and in movie theaters. But unfortunately, terrifying content. Because unless we change course and do more to reduce the emissions that are warming the planet and acidifying our oceans, we're currently on course to leave today's teens a world that will BE pretty horribly dystopian. Droughts in some places, flooding in others, food and water shortages, and heat that will make today's heatwaves look temperate.
So it's not surprising that climate change fiction, or "cli-fi," is becoming a genre all its own, in novels and cinema. From Barbara Kingsolver's evocative Flight Behavior to Hugh Howey's delicious The Shell Collector (out next week, pre-order now!), to films like Interstellar (a "cli-fi classic") and even the overwrought Day After Tomorrow, cli-fi is full of marvelous stories that inspire without beating you over the head.
I touch on climate change's impacts in my novel, This Brittle Land, to be released next year, but I never mention climate change by name. (Neither does Hugh Howey in The Shell Collector, for that matter.) So does that make these novels "cli-fi" or something else? How about dystopian reality fiction?